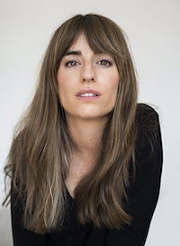 Elena Sanz Showreel

Elena will be next on screen in Woody Allen's Rifkin's Festival.
Screen work includes Bobby Moresco's Bent and Gary King's Unnerved.
Elena is a Royal Central School of Speech and Drama graduate and a Fulbright Scholar training at Atlantic Acting School in New York. She was the MonologueSlam Los Angeles 2018 winner, and completed a residency with Centro Dramático Nacional in Madrid.
Languages: Spanish, English, French (all fluent)