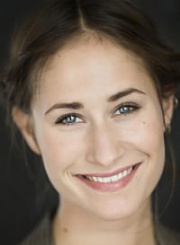 Rosalinde plays the role of Fie, the female lead in Badehotellet, which is currently the highest rated show in Denmark, now in its third season.
She played the supporting role of Marie in the critically acclaimed A Royal Affair, directed by Nikolaj Arcel and played opposite Thure Lindhart in Arcel's previous feature The Truth About Men.
Rosalinde is fluent in Danish and English, has a high standard of French and German, and is an excellent singer, piano and violin player.