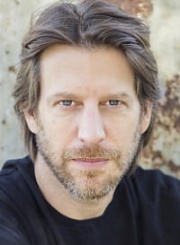 Andrew recently played the role of Pastor Merril in The Promise directed by Terry George.
Before this, he played the role of Christian Bale's brother, Aaron, in Ridley Scott's Exodus: Gods and Kings. He also filmed The Evil That Men Do playing the part of Benny in a new film by Ramón Termens.
He has been acting in film and TV since the early nineties appearing in shows such as Naked Josh, This is Wonderful and Infidels and films such as Blackout, Walking Tall and The Pink Panther. He recently played the leading role of Max in Tasting Menu opposite Fionnula Flanagan and Stephen Rea.
Andrew speaks fluent Spanish and is based in Barcelona.