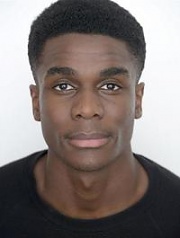 In July 2019, Clinton will graduate from The Lir – Ireland's National Academy of Dramatic Art.
During the 3-year full time course, Clinton played various roles including 'Julian' in "The Drowned World" directed by Ronan Phelan, 'Frank' in "Dubliners" directed by Annie Ryan and 'Hastings' in "Richard III" directed by Hillary Wood.
He has experience working with both classical and modern text and is highly skilled in Hip Hop, Tango, Salsa, Waltz and Contemporary dance.