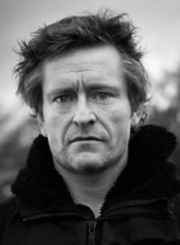 Henrik Mestad is one of Norway's busiest and most versatile actors and is well known for his strong comic ability as evidenced by his superb performance in Jackpot.
He appeared in the 2014 thriller Glass Dolls (Glassdukkene), and has had recurring roles in Lilyhammer and Norsemen.
He had roles in The Lion Woman, Going West and Wildwitch. Having starred in Børning 1 + 2, the third instalment of Norwegian action/comedy Børning 3 is set for release in 2020.
In 2007, he won a Norwegian Amanda Award for Best Supporting Actor for his role in Sons (Sønner).
His other screen credits include the award-winning "The Art of Negative Thinking" (Kunsten å tenke negative) and festival favourite "Reprise" both in 2006.