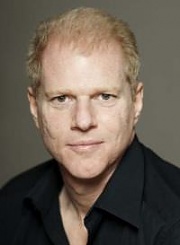 Noah Emmerich can currently be seen in the role of Stan Beeman on the US hit THE AMERICANS.
He is best known for his role as Marlon in the seminal THE TRUMAN SHOW.
He has since gone on to appear in J.J. Abrams, coming of age sci-fi tale, SUPER 8 and the Oscar nominated WARRIOR. Other notable appearances include JANE GOT A GUN as Bill Hammond (2016), BLOOD TIES (2013), PRIDE AND GLORY (2008), LITTLE CHILDREN (2006), and CELLULAR (2004).
Noah's recent TV appearances include THE WALKING DEAD, a role in which he was nominated for a Saturn Award for Best Guest Starring Role on Television.