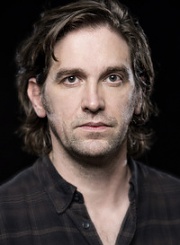 Television includes Killing Eve Series 1, 2 & 3 (Sid Gentle/BBC America); Responsible Child (Kudos/BBC); The Bay (ITV); Women On The Verge (RTE/UKTV); Paula (BBC); An Klondike (TG4); My Mother and Other Strangers (BBC/PBS); Silent Witness (BBC); Mount Pleasant (Sky); Single-Handed Series 1-4 (RTE/ITV); Spooks (BBC); Three Families (Studio Lambert/BBC).
Film includes Rewind (Carbon Films); Teacht Abhaile (also Carbon Films); Conspiracy of Silence (Little Wing Films); Made in Belfast (KGB Films); Swung (Boudica Films/Sigma Films); The Gift (De Facto Films); A Terrible Beauty (Tile Films); Saving the Titanic (Tile Films); A Year of Greater Love (Mammoth Screen); Wild Decembers (Touchpaper Television); and most recently Stranger With A Camera (Fizzblister Films).
Theatre includes The Ferryman (West End/Gielgud Theatre); A Doll's House, The Plough and the Stars, Observe the Sons of Ulster Marching Towards the Somme, The Burial at Thebes, Big Maggie and Barbaric Comedies all at The National Theatre of Ireland/The Abbey Theatre; Outside Mullingar (Bath Theatre Royal); Talk of the Town (Landmark/Dublin Theatre Festival); Translations (Ouroboros), Wunderkind (Calipo Theatre and Pleasance King Dome); Cruel and Tender (Hatch Theatre); The Lieutenant of Inishmore (Cork Millennium/Galway); The Lonesome West (Galway Town Hall/Cork Opera House); Berlin Hannover Express (Hampstead Theatre); in Frank McGuinness's Greta Garbo Came to Donegal and Marie Jones's Stones in his Pockets, both for the Tricycle Theatre.