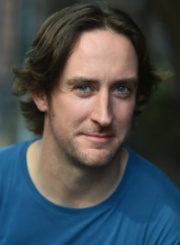 Irish Canadian actor Phil Burke studied at the American Academy of Dramatic Arts in New York. He played the recurring role of Mickey McGinnes recently Hell On Wheels for AMC, played a guest role in The Knick opposite Clive Owen and appeared in CBS's third season of The Good Wife.
Phil played the role of the Cabbie in Neil LaBute's latest feature Dirty Weekend alongside Matthew Broderick and Alice Eve, and he appeared in the sequel to Knocked Up, This Is Forty directed by Judd Apatow, playing opposite Paul Rudd and Leslie Mann.
He has appeared in several plays in the New York area, as well as the international award-winning short The Doghouse, and the feature film Ibid, written and directed by Russell Friedenberg.
He has been a guest star role on NBC's hit show Law & Order and played the recurring role of "Reverend Todd" in the NBC series Mercy.