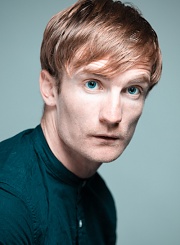 Tony was last seen on stage in the Dublin Fringe Festival, with his self-penned one man show Weekend Warrior . He was recently chosen as a Dublin International Film Festival Discovery Award Nominee for his short film Guard Up.
A Dublin native, Tony Doyle is a graduate of the Full Time programme in Bow Street.
Film/TV credits include:
The Black Guelph (Upcoming), Guard Up (Short Film), Flicker (Short Film), I Bet (Short FIlm), Resistance (RTÉ), Day Out (Short Film), Dublin Old School (Element Pictures), A Different Kind of Day (Short Film), Kissing Candice (Venom Films), Michael Inside (Subotica Entertainment), 11th Hour (Short Film, Dir: Jim Sheridan), The Flag (Treasure Entertainment), The Secret Scripture (Dir: Jim Sheridan), Red Rock (TV3) & Sing Street (Lionsgate).